KILL MAX!
$9 guys/girls T-shirts on sale for a limited time, ends tuesday at midnight. features- Wez, Lord Humungus and the Interceptor.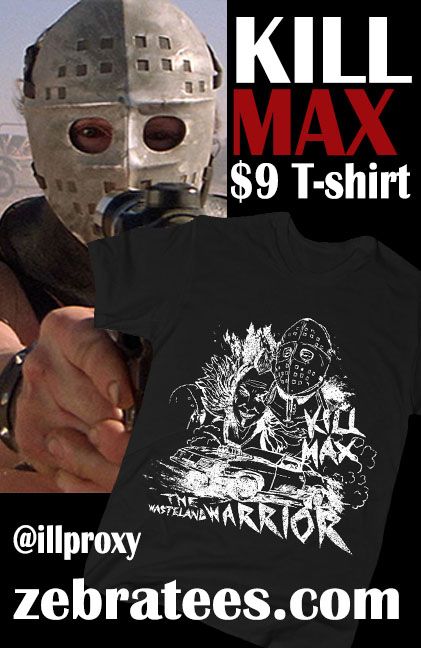 http://www.zebratees.com/
long time mad Max fan! the fury road trailer got me all hyped up so after rewatching the original movies again i was inspired to draw up this shirt design. had no idea this board existed until now, happy to be here! sharing this news in the hope some of you would be interested or know someone that would etc thks for your time! gonna have a look around the board.