Well I got the holster with plenty of time to spare before DragonCon. I was very impressed with it from the start. I could walk around easily with it and my Hudson shotgun fits perfectly; what more could you ask for? Unfortunately I had to replace the thigh straps with longer ones; but I knew that might be a problem when I purchased it so any fault there is my own. The only thing I might do differently is to make the thigh belts/straps completely outside of the holster. When you put the shotgun in, you have to move it a certain way or it will get hung up on the belts.
I've been looking all over for some pictures of me wearing it, but I've only found a few! You can kind of see it here: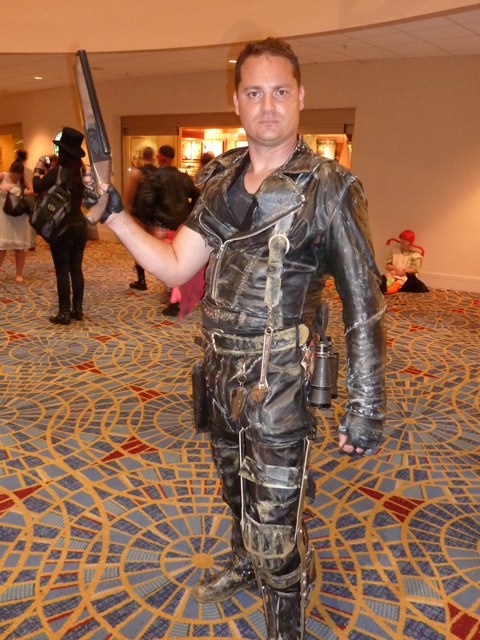 I'll keep looking and post when I find more.
HUMVEE Driver