Hi, first sorry for my english, i'm from France !
I started a blog about exploitation movies, it's about publishing my archives, scans of magazine etc...
Since last week, i publish every day a note about the Mad Max trilogy. Most of the stuff is in french, but I think many things can interest you !
here it is :
http:seri-z.blogspot.com
I'm also a drawer, and i'm in a fresco collective call... "Collectif Humungus" !
http://collectifhumungus.free.fr/
Here's our official tshirt :
here's one about Mad Max :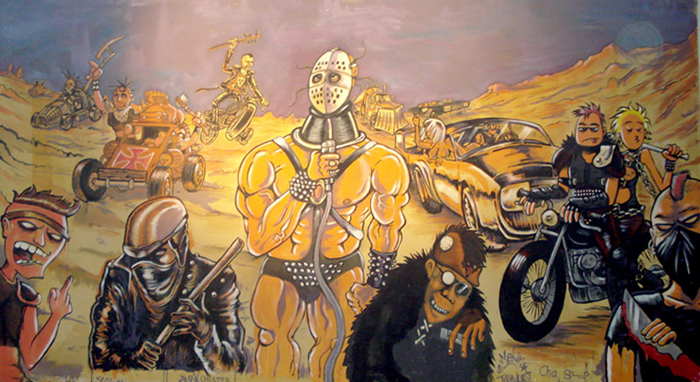 http://collectifhumungus.free.fr/PAGE%2 ... ES028.html
I'm planning to make a book about the mad max trilogy, half analysis texts, and half comics about the movies, i hope it will be ready for the 4th episode, something like in 1 or 2 years.
I'have also a great Mad Max kitchen :